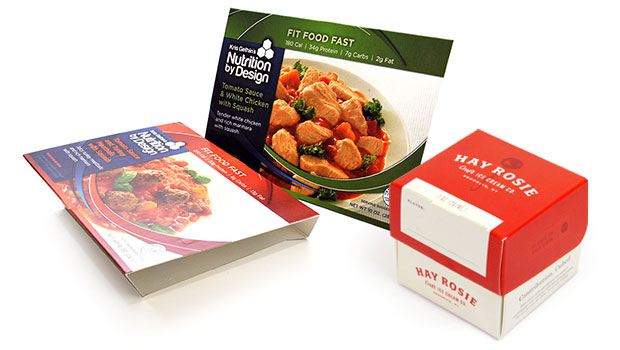 Vibrant and versatile packaging options starting at 500 cartons for a low economical price
SoOPAK, a leading short-run offset North American packaging specialist, is pleased to be displaying its popular food packaging samples and marketing its exceptional print capabilities at the Summer Fancy Food Show at the Jacob Javits Center in New York City from June 28-30. The Summer Fancy Food Show, presented by the Specialty Food Association, is the East Coast's largest specialty food and beverage event. SoOPAK will be at Booth # 5609.
"Food packaging in today's market needs a design and manufacturing expert like SoOPAK to ensure that the product is noticed, is kept safe, and is appealing to the correct demographic ," says YaJun (Carol) Jiang, president of SoOPAK. "In addition to following all federal safety and sanitation requirements, food packagers need to ensure the package design will appeal to its target audience and provide the high quality and short-run needs aimed at a variety of customers. Care needs to be taken with deciding the type of substrate, the weight, and the size of the package. What sets us apart is our short-run capability; we can produce as little as 500 boxes, plus we offer an expedient 15 day turnaround or as short as five to 10 days with rush turnaround. We also service our customer with custom sizes, style, and artwork to ensure that their product stands out above the others and all at an economical price with no die or plate charges. We, at SoOPAK, offer our expertise from start to finish in this field and make ordering a package easy on our website."
At the Summer Fancy Food Show, SoOPAK will have a variety of its packaging cartons on hand. For example, food sleeves are an effective yet easy packaging solution that can be custom printed to ensure maximum marketing opportunities. Food sleeves can be conveniently used as an over-slip to cover a corrugated box or in conjunction with a food tray or to form a custom wrap around food products. With their open sides, these food sleeves ensure a clear and unobstructed view of its food products. Ice cream box packaging needs a study yet lightweight packaging solution that will hold up to extreme cold and provide ease of access for unpacking and serving. Food gable bags are a convenient and attractive packaging solution for all types of food products. Their unique design allows them to be conveniently folded into a flat shape, provide plenty of interior space for food products while also providing the benefit of fast and easy set up. Customized windows can be added onto the gable bags so that consumers can actually see the products inside, making them a great choice for point of sale displays. A convenient carry handle is also included, a touch that consumers and retailers will be certain to appreciate.
SoOPAK is a leading manufacturer of short-run package production starting at 500 pieces. The firm offers custom food packaging, incorporating unique shapes, sizes and styles to meet a food vendor's needs. Equipped with the most high-tech printing and post-press equipment and an experienced team, its products are of the highest quality, and are developed and delivered within 15 business days (or five to 10 on rush orders). Its high level of integration in product capabilities includes in-house prepress services, plate making, UV coating, embossing, and windowing capabilities. SoOPAK's production process is extremely efficient and highly customizable making it the preferred choice for businesses across North America. SoOPAK offers its services to small business owners and large-scale corporations with some of the most competitive prices in the industry.
"SoOPAK can create custom branded food packaging for your business that is cost effective, aesthetically pleasing and is created using top quality construction," says Jiang.  "We look forward to meeting the inventive and delicious specialty food manufacturers at the show and presenting them with some unique and appealing short run packaging for their popular brands at exceptional prices."
About Specialty Food Association
The Specialty Food Association is a thriving community of food artisans, importers and entrepreneurs who bring craft, care and joy to the distinctive foods they produce.  Established in 1952 in New York, the not-for-profit trade association provides its 3,000 members in the U.S. and abroad the tools, knowledge and connections to champion and nurture their companies in an always-evolving marketplace. The Association (formerly the National Association for the Specialty Food Trade, Inc.) owns and produces the winter and Summer Fancy Food Show, and presents the sofi Awards honoring excellence in specialty food. Learn more at specialtyfood.com.