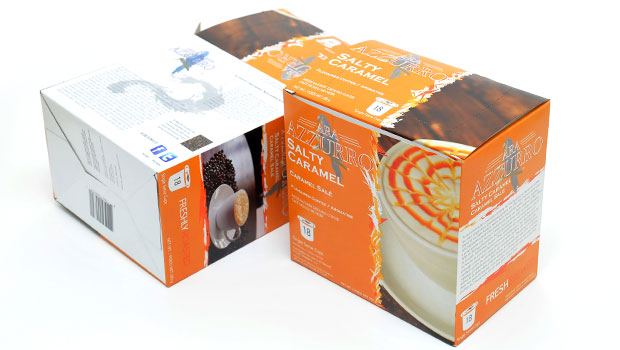 When it's time to design a new package for your product, it isn't always easy to tell what it will really look like once it is printed and in your hands. What looks wonderful on the computer screen may not turn out quite as expected when it is printed. You don't need any surprises when you are working hard to get your product out on the market. The solution to that is to request a mockup package. We can print just one box for you to test to make certain that the product will fit inside properly, and that it looks like what you have envisioned. This way, if something doesn't work just like you want it to, you won't be stuck with a whole carton full of custom-printed boxes that are unusable. A mockup of your package is available in any of our box designs, and it is highly recommended that you order a mockup package. It's the same concept as proofing any type of printed product before a quantity is run. You'll look for typos and accurate colors, as well as ensuring a proper fit. You'll be able to feel the sturdiness and practicality of the box you have chosen. If you have requested a window box, you'll be able to see that the product shows through the window just like you want it to.
When you order the mockup, you'll need to tell us all the specs for it, just as if you were ordering a large quantity. Here's what we'll need to know.
Style of Box
The style of box that you want is the first place to start. Peruse our website until you find the style that suits your product. If you don't see exactly what you need, call us to see if we can make a box customized to suit you.
Size and Shape
Of course, we'll need to know the exact size and dimensions of the box so we can make it to fit your product.
Special Features
Special features can be something like a cutout window in the front of the box that will showcase your product. Or maybe it's a handle on the box.
Artwork
We will ask you to upload your artwork file for us to print from. If you need help with your artwork, please contact us and we can help you with that as well. The mockup sample we provide will be printed on our professional cardboard plotter in your true colors.
Paper Type
There are several types of packaging paper types from which to choose. Each box style has a list of the paper types that are available for that box style.
We want to do our best to ensure your satisfaction with the packaging you choose. The mockup box is the best way for you to be sure that what you're ordering is exactly right. If it isn't up to your standards, we'll work with you to produce the perfect packaging for your special product.