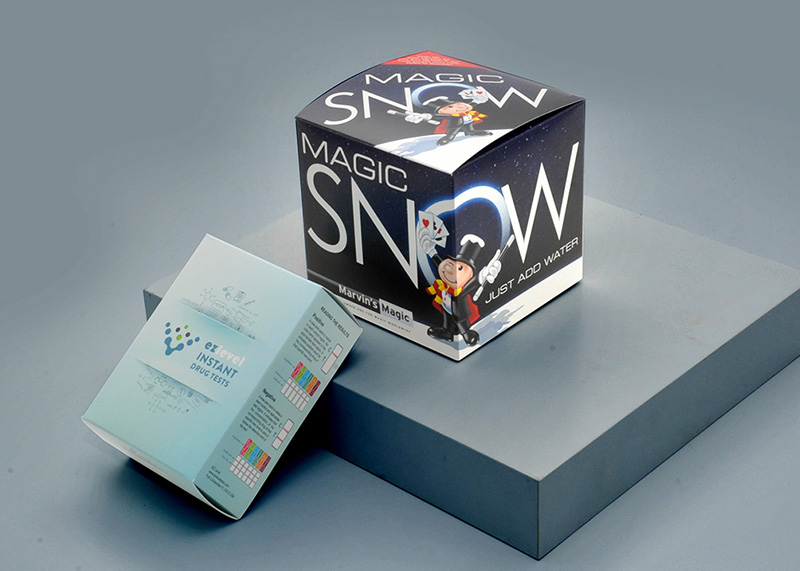 Packaging Solutions for Confectionary items are one of the key factors that make your enterprise stand apart from competition in a massively crowded industry.
Adopting a personalized approach to cater to client's needs is the key factor that makes your brand acquire the leading status in the market. Cakes are deciduous delights that contain a gorgeous mix of mushy ingredients which bring out the puffy delectable appearance.
Advantages of Window Style Packaging
Light weight window style bakery packaging boxes offer an attractive alternative for consumers with a sweet tooth. Professional window packaging boxes offer the satisfaction to customers of being able to view their purchased food item. In this blog we will reveal in some of the advantages that window style packaging offers to customers and businesses alike.
High Demand for Bakery Packaging Boxes
Bakery Packaging boxes are in high demand during auspicious occasions of birthdays, house warming parties, weddings and other events. More than taste, the color, texture and visual appeal of cakes play central role in controlling customer buying behavior.
Appearances matter most
Appearance is very important when it comes to selecting cakes and other sweet delights. Packaging plays a pivotal role in maintaining the freshness, taste, hygiene standards and visual appeal of cakes. Mouth watering sweet delights that can be viewed from transparent windows entice the hunger buds of consumers.
Quality Presentation
These days packaging is extremely significant in enhancing marketing outcomes for confectionary items. High quality bakery packaging that meets safety standards and evoke hunger pangs among consumers are the ideal choice for enterprises. That's where professional window boxes come into the picture.
Appealing Look
Window style packaging of bakery items adds to their visual allure and boosts sales for enterprises. Transparent covers that span across die-cut windows add to the visual appeal of cakes that drives buying behavior.
Light Weight
Bakery Packaging boxes are built from rigid and robust materials that protect the contents within, while capitalizing on the intrigue factor for consumers. They are extremely light weight and easily portable. Window style packaging boxes are sturdy enough to prevent any damage from crumbling the décor of cake.
Easily Visible
One of the pitfalls of traditional bakery boxes was that the top cover could smudge the icing on top of the cake. For this purpose, there was a dire need for an alternative packaging modality that would not effect the outer décor of the cake. This need led to innovations in packaging that came up with the idea of window style packaging boxes to cater to customer needs.
Customized Easily
The deciduous and captivating sweet delights can be easily enclosed within window style packaging boxes. There is plenty of room for embossing attractive designs, logos and colorful graphics on packaging boxes. These boxes contain plenty of room to experiment with flexibly.
Bakery packaging boxes can be easily customized to meet the safety and hygiene paradigms for cakes. Enhanced customization techniques help in upselling sweet delights and offer customers with an unparalleled experience unlike any they have encountered.
To sum it up…
Enticing customers with a glimpse of the sweet delights obscured within window style packaging boxes, tempt the taste buds of consumers and add immensely to the overall customer experience. Bakery Packaging boxes are exposed to continuous innovations in order to meet the evolving needs of customers that increase buying behavior.
Bakery Packaging solutions are built from top quality materials that fit perfectly into the cost, quality and functionality paradigms of consumers while offering excellence in taste and freshness.
[/vc_column_text][/vc_column][/vc_row]