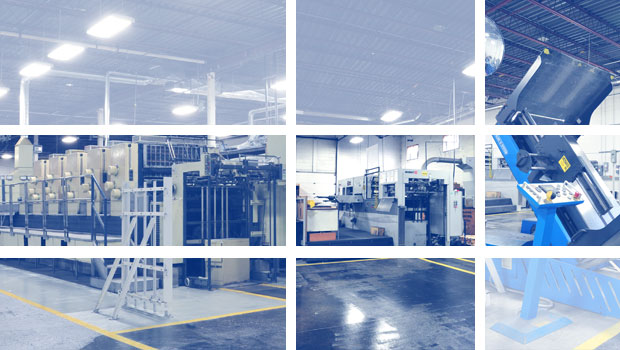 SoOPak is a local Canadian company that provides packaging services for businesses and manufacturers in the area. Our specialty is short-run packaging, which lets smaller businesses take advantage of our services and gives larger companies a chance to test out a new design before moving into full-scale production. We offer customization options and work with companies in almost every industry, offering a range of sizes and shapes for our packaging, no matter the order size.
A Local Canadian Company
SoOPak is located just outside of Toronto in Mississauga, making us an important part of the Toronto Greater Area and the city's community. Because we are not located within Toronto itself, we have lower costs for running the business, and we can pass these savings on to our clients in the form of lower prices than those offered by our competition. At the same time, our location just minutes outside of Toronto means that our company is easy to find if you choose to meet with us in person, although everything can easily be done online. Our proximity to the city also lets us offer incredibly quick turnaround times of only 15 days.
Manufacturing Right in House
Another reason we are able to offer such quick turnaround is that we do all our packaging manufacturing right here in house. Our on-site production center is where we will work out the details for your product and print out the entire order. Our machinery is high quality, and that allows us to produce the best products, whether you need plate making, windowing, embossing, or UV coating.
Because of our in-house manufacturing, you don't have to worry about us charging extra or involving a middleman in your order. When you contact us, you know exactly who will be working on your packaging, letting us give you precise answers to your questions and making clarification possible. Doing the manufacturing in house even helps SoOPak offer lower prices, as the product doesn't need to be transported to another location.
No Hidden Fees
Not only is our pricing incredibly competitive, but we tell you from the start what you will be charged. That includes absolutely no fee for the die and plate, something that very few other short-run custom packaging companies can offer, especially ones from the Toronto area.
All Sizes and Types of Orders
As a specialist in short-run packaging, SoOPak can help you with any order starting from 500 boxes. Whether you want to select from one of our predesigned box styles and sizes or create a custom box for your product, our team is ready to help. We have worked with almost every industry, including the automotive, cosmetic, food, household, electronic, and apparel industries. Browsing our site will show you a wide range of options in terms of designs for specific industries and particular box styles, if you choose not to customize your own.
Learn More
To learn more about SoOPak, just visit our website or give us a call. You will notice an informational video right on our homepage that can give you even more information and let you see specific examples of the machinery we use and the packaging we produce.