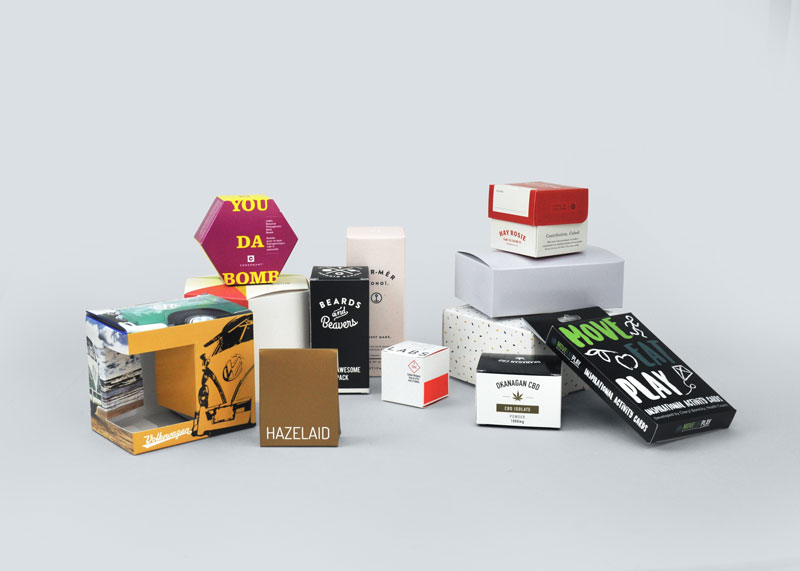 Most companies will keep their packaging for a long time, perhaps making small tweaks to the design or other elements of the packaging. At some point, you may do a complete packaging redesign and update it to stay modern or take advantage of current trends. Maintaining the same packaging at all times does help with brand identity, making it easier for potential customers to find your product on the shelves. Even so, there are some situations when a temporary change to your product packaging can be a smart decision.
Seasonal and Holiday-Related Changes
Perhaps the most common reason for a company to temporarily change its product packaging would be to incorporate seasonal or holiday elements. This is particularly popular during the winter holidays and other major celebrations such as Valentine's Day, Easter, and Halloween. You can also get creative to take advantage of popular events like the Olympics.
In this case, a temporary change of your product packaging to reflect the upcoming holiday can boost sales by those who are in a festive mood and want to express it with their purchases. This type of seasonal or holiday-related temporary packaging is particularly popular for food and beverages as well as small items that work well as gifts.
Special Editions
Another time when it can pay off to include a temporary change to your product packaging is when you want to offer some sort of special edition. In this case, you may offer some of your product in the permanent packaging and some in the temporary packaging to distinguish them.
The special edition could be a limited-edition product that your clients have asked for but that you do not want to offer on a larger scale due to practical reasons. Or it could be a variation on your product that you want to test before introducing as a separate product line.
Look at Some Famous Temporary Packaging Changes
To get a better idea of when you can use a temporary packaging change to your advantage, take a look at how some famous brands have done this in the past.
One perfect example is Lacoste. The clothing company is known for its smiling crocodile log, but it recently made some variations of its famous species in a set of limited-edition polo shirts. Instead of the crocodile, the company included one of ten different endangered species to help raise awareness as part of its Save Our Species campaign. These shirts were made in limited numbers and the profits go toward preserving the species depicted by the logos.
Another great example is the Share a Coke campaign from Coca-Cola. In all of the brand's markets, they offered Cokes that had a section encouraging customers to "Share a Coke with [name]" and a different name, complete with regional variations in names. This helped Coke give customers a feeling of being connected to the brand and got people talking about it.
Beck's took temporary product packaging changes in another direction with its inclusion of artwork on various bottles. This took place in 2012 and included four artists on specific types of Beck's beer.
You can use those campaigns as inspiration to see how your brand can boost sales with a temporary change to your packaging.