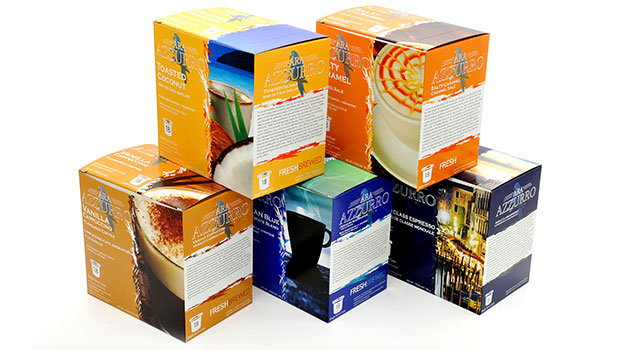 As a business owner, it is natural to be concerned about what happens during the process of manufacturing your packaging. Many clients are worried about what will happen if there is an error of some sort during a packaging run. The good news is that errors are incredibly unlikely to occur in the first place. If they do happen, SoOPAK will work hard to ensure that the issue is resolved and you have the packaging you ordered.
Errors Unlikely Because You Will Confirm Your Order
The type of error that most business owners are concerned about is one that affects the design of their packaging. Perhaps you are concerned about how your logo will look, the coloring of the images, or that there will be an accidental typo on the packaging. None of these things should be a concern since SoOPAK won't start manufacturing your packaging until you have confirmed and approved the project. When we receive the order, our designers will take care to follow your exact instructions and check for any potential errors you may have made, such as a typo that slipped past your checks. Before printing, you look at everything one more time to add yet another check and ensure there are no mistakes with the design.
We Take Preventative Measures
Furthermore, the risk of an error with the packaging run is greatly reduced by our process known as prepress. This takes place after designing the document and is when we actually prepare the digital files. During this time, our team does more than just transfer the necessary files. We also check the little things, such as fonts and graphics, and ensure that there are color separations.
Prepress is also when we take steps to prevent common errors that can occur in printing packaging if the manufacturer is less experienced. We do trapping so color gaps don't occur on the finished product and put the pages into the right order. We also add crop marks so there is nothing to worry about.
Avoid Issues with Short Runs
If you are truly concerned that something will go wrong during your packaging run, you can always opt for a short run instead of the full one. Since we can handle orders as small as 500 boxes, you can easily do a limited run the first time and then look over everything extra carefully before placing your full order. This is even possible in a short period of time. Our standard order only takes 15 business days after getting the final artwork and dieline, and rush orders only require 5 to 10 business days.
We Work to Resolve the Issue
In the incredibly rare case that something happens to our machinery or our production equipment and your run does not come out as you had intended, we will take full responsibility. If an error in the run was our fault, we will work to resolve the issue and produce the packaging you ordered as soon as possible. After all, we make complete customer satisfaction our goal.