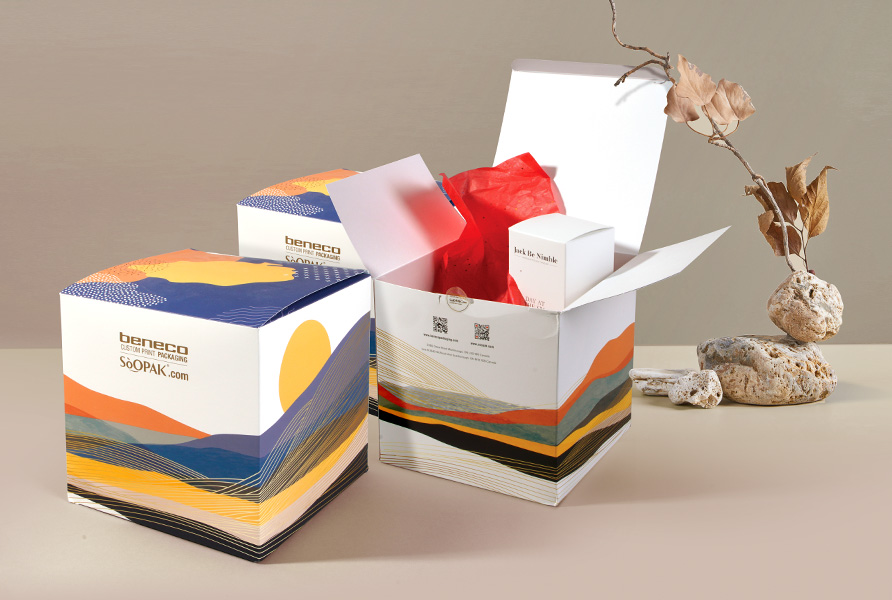 Before you order a full-run, or even a short-run, of your product packaging, it is a very smart decision to order a full-color mock-up. While you may feel tempted to skip this step, especially if you are on a time crunch, you should treat it as an essential step of the packaging process.
Catch Errors
The biggest reason to get a full-color mock-up is simple: You can catch mistakes. This is just one more chance for you to confirm that all of the information on the packaging is correct. You will have hopefully already checked the grammar, spelling, and content several times at this point, but it makes sense to check it once again. After all, ordering packaging with mistakes means you will have to decide whether to use the incorrect packaging or consider the order a loss.
Confirm That the Design Looks Like You Want
In addition to allowing you to notice technical errors in the content of the design, ordering a full-color mock-up also gives you the chance to ensure that the design looks how you imagined. Yes, a CAD sample will give you a good idea, but that is not a substitute for seeing the packaging in front of you. Do the colors look like you wanted? Does the design line up how you imagined? All of this is important.
Confirm the Box Style and Size Works for Your Product
The other major thing that you can confirm with a mock-up is the size and style of the box. Like the ability to catch errors, this can also catch very expensive mistakes before they happen.
On one hand, imagine what happens if you order packaging that is too small for your product. It would likely go to waste. On the other hand, ordering packaging that is too large can also increase your costs. After all, you may need to get more filler materials to protect the product so it won't get damaged in transit.
Confirm Other Choices
The mock-up also lets you confirm all of your other design choices. For example, maybe you opted for embossing, window patching, or an area gloss. The mock-up will let you confirm that these features look how you expected them to and fit your product. Or you can use the mock-up to confirm that your chosen paper stock is right for your packaging.
You See What the Customer Sees
The fact that a mock-up physically puts your product packaging in front of you also lets you see what the customer will see. This is crucial for the design process and confirming that your packaging conveys the information and design you imagined. Simply put, it is much easier to imagine how the box will look on the shelf or in the customers' hands if you have a mock-up than it is with a digital sample.
The Best Packaging Companies Make It Easy
The good news is that the best product packaging companies understand the importance of mock-ups. They consider this just another step in the design process and encourage their clients to use them. As such, they will make it easy for you to get a mock-up.