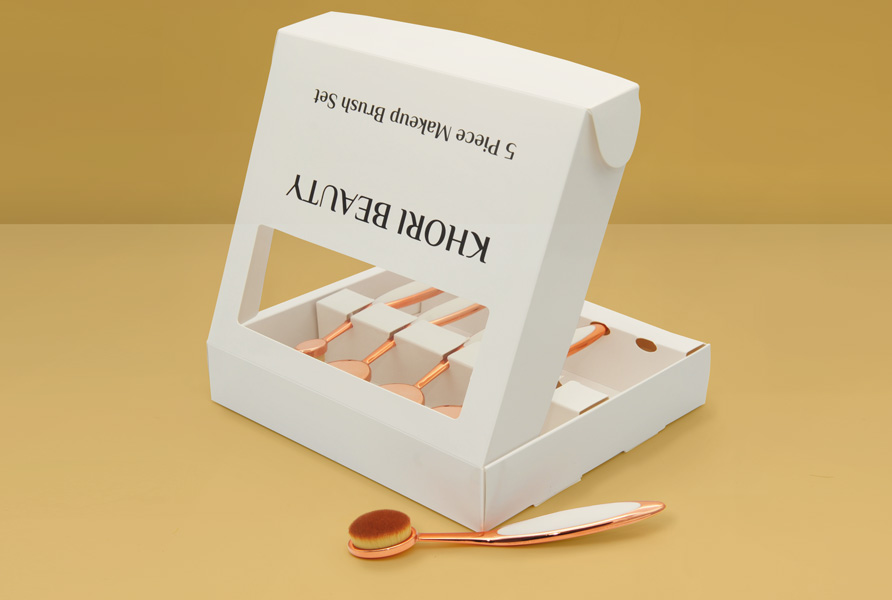 CAD Sample or Mockup Box: How to Choose and When to Choose Both
It should go without saying that you want to be positive that your product packaging looks how you want before you place an order. Samples are an excellent way to do this, and there are two main options: CAD samples and mockup boxes. Each has its benefits, and you can choose to use one or both.
What Is a CAD Sample?
CAD stands for computer-aided design. SoOPAK makes CAD samples using a cardboard plotter machine. This creates a sample box designed by the computer. This type of sample only shows you the dimensions and shape of your product packaging. Do not expect any print on it.
Information You Need to Provide
To create a CAD sample, you will need to choose a box style, the paper stock, and the size of the box. You can choose to define the dimensions in terms of its flat size with length and width or its 3D size, defining the length, width, and height.
What Is a Mockup Box?
A mockup box is also made using the cardboard plotter machine, but it accounts for the artwork file you choose to upload. While the CAD sample only confirms the dimensions of your packaging, a mockup box also lets you confirm that the artwork appears how you want it to.
Information You Need to Provide
You will need to provide the same information for a mockup box as you do for a CAD sample, including the dimensions (either as the flat size or 3D size, the box style, and the paper stock). Then, you need to choose which features you want to include, with options like window patching, overall gloss, area gloss, embossing, foil board, and white color in KRAFT.
When to Use Each Type of Sample
Because the main differences between the CAD sample and mockup boxes are whether they include your artwork, you are likely to use them at slightly different stages of your process.
It is common to request a CAD sample earlier in the process when you are still trying to confirm the dimensions and type of packaging you want. You may even choose to order several CAD samples to compare various box styles or dimensions.
It is more common to order a mockup box if you already know the dimensions and box style you want to confirm how the art and features will look on the box. Some companies will order a CAD sample (or several) in the beginning and then order a mockup box later in the process.
Some companies choose to skip the CAD sample and go straight to a mockup box. This can appeal to companies that decide several box styles or sizes work for their product and want to see a "final" product with artwork to decide which one to use. This method will frequently involve using slightly different artwork on each mockup box.
If you aren't sure whether you should be using a mockup box or a CAD sample at a given stage in your packaging design and order process, you can always ask your product packaging company for a recommendation.
Sources: