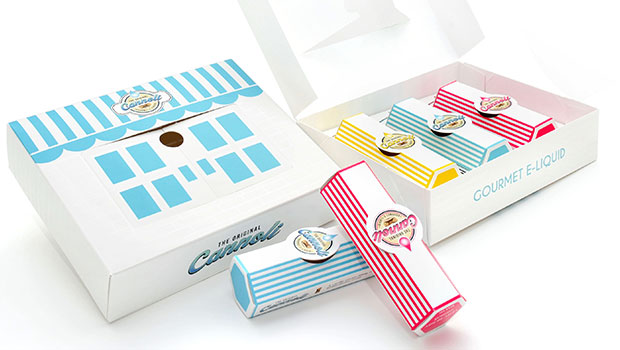 Spring is all about fresh and new, so it's a good time to freshen up your packaging, too. Shake things up a bit and give your product a fresh look with the season. Part of that process is looking at your current packaging to see if you can improve it in some way. Choosing the right style of packaging is the first step you should take.
Is It Functional?
Take a good, unbiased look at your product's packaging. Is it still the best design to suit the size and shape of the product? If not, take a look at the wide variety of boxes available to see if there is something there that will suit your product better. We can also custom design packaging to accommodate your product's unique size and shape.
Is It Attractive?
If your product is displayed and sold in a package, it is important that the packaging be as attractive as possible. Take into consideration who will purchase your product. Will it be young men? Older women? Teenagers? Is it a chic product or a folksy one? What is the product? Tools or toiletries? Crayons or coffee? Gardening gloves or glassware? Choose a box style that lends itself to an attractive design while remaining functional.
Visible Displays
If your spring product is, say, chocolate bunnies for Easter, you will want to choose a box that has a see-through panel in the front so customers can see the product inside without opening the box. Our Five Panel Hanger 123 Bottom box is perfect for applications such as this. It has a clear window to showcase your product and a hanger end for display on any type of hook or clip strip.
Bakery Items
Perhaps you have a bakery and need boxes to put your cakes, cupcakes, muffins, or other delicacies in. It's nice to have a cake box that has a clear window through which the customer can see that beautifully decorated cake. Our Self-Lock Cake Box can be modified to include the clear window in the top. Design your own box with pretty spring graphics and size it to fit any of the goodies that you make.
Gardening Packaging
If your specialty is gardening items, we have packaging that will suit your needs, from our Header Card, to which you can affix gardening gloves, to our Foot Lock Tray, which can be sized to fit four or six (or your quantity) small plant pots for display in a nursery. We can design our Sleeve box to slip over any number of small hand gardening tools, such as a trowel, nippers, or spray nozzle. The Gable Bag Tuck End box would be appropriate for flower bulbs.
Whatever your special product designed just for springtime is, you will find a box or package that will display it to its best advantage. We can work together to design an attractive, functional box.