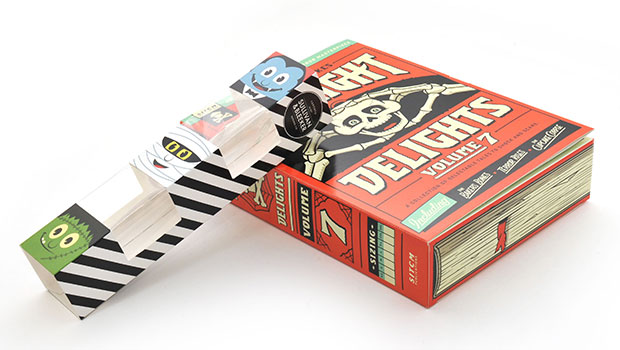 Even if you don't sell a product that is directly related to Halloween, you can still take advantage of the festive season to boost your sales this time of year. Halloween appeals to kids, teens, and young adults along with some older adults and you can make minor changes to your packaging to boost your October and early November sales to take advantage of this.
Who Can Take Advantage Of Halloween?
Before you even think about doing a Halloween packaging run, you may be wondering if your particular industry can take advantage of the holiday. The answer is nearly always yes. Of course, those selling food, beverages, candy, and clothing (particularly costumes) will be able to, but other industries can as well. Put your candles in limited edition spooky packaging or do the same with your soap. Even electronics can get in the spirit, although you may not want to change the product itself.
Adjust The Color Scheme
Depending on the colors you already use on your product packaging, you can make minor adjustments to get in the Halloween spirit and make it fly off the shelf this month. Black and orange are the classic colors for this holiday so just make some minor adjustments. That doesn't mean you have to completely change the color scheme of your product; just add a few more festive shades.
Add Spooky Figures Or Pumpkins
If it doesn't work to change the color scheme on your particular product, then at least consider adding some pumpkins or spooky figures to your packaging. The words "Limited Edition" will always bring in customers who want the unique product before it leaves, but you need to make changes of some sort for it to truly be a limited edition. The easiest way to do this is to add a ghost or pumpkin to your packaging. Or if you already have a person, animal, or other figure on your product, put them in a Halloween costume for a limited time.
Use Custom Packaging To Your Benefit
You don't have to worry about finding the right pre-designed package to use for Halloween with your product if you want to make things very different for the holidays. You can always opt for a custom box created specifically for your needs.
Show It Is Perfect For Parties Or Trick-Or-Treating
One of the best ways to have a truly successful Halloween packaging run is to market your product for the particular events that take place at this time of the year. If you sell single servings of food items, drinks, candy, or even small toys, you can market it as a great option for trick-or-treating and label it as such on your package. For those whose product doesn't really work for trick-or-treating, see if you can figure out how people would use it during the Halloween parties. Candles and decorations will have an obvious way to do this, but you can even show off how your hand soap is ideal for the party or your alcoholic beverage is the best way to relax during your adult Halloween party. With some creativity, you can even market household products, personal care items, and cosmetics in this way.