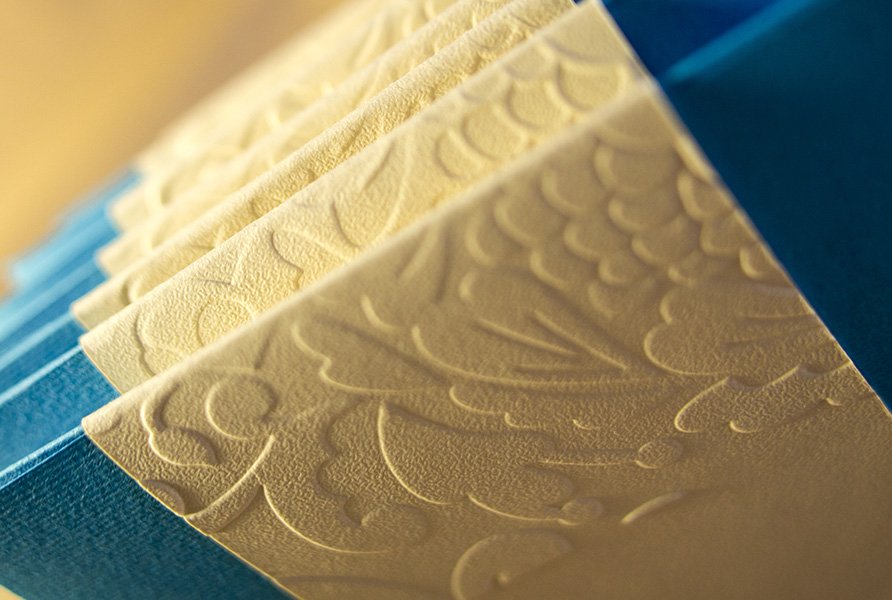 When it comes time to design your product packaging, you will have many decisions to make. Among those are whether you want embossing, debossing, or both on your packaging. Both are excellent ways to help your packaging stand out from the crowd, but before you can decide if either or both is right for your product, you need to understand what each one is. 
Defining Embossing and Debossing
When talking about product packaging, embossing refers to raising an element of the design. With embossing, the embossed portion literally stands out higher than the rest of the packaging. 
Debossing does the opposite, lowering an element of the design. This creates depth into the packaging. 
Why Incorporate Embossing and Debossing Into Your Product Packaging?
There are plenty of reasons to include embossing and debossing in your product packaging, starting with the fact that they add texture and grab attention. 
Add Texture to Your Packaging
Right away, you will notice that embossing or debossing will add texture to your packaging. The addition of texture helps your packaging stand out from the other packaging on the shelves or online. 
This makes your product more likely to be chosen for in-store purchases, as customers will see it first. 
Convey a Sense of Scarcity
Our minds have been conditioned to believe that a product with embossing or debossing on its packaging is scarcer or more high-end. This comes from the fact that they are much rarer than plain product packaging. 
Simply put, the fact that the design element is less common means that shoppers will get the impression that the product itself is less common. 
Increase Product Value
As mentioned, embossed or debossed packaging conveys a more high-end feel. This is especially important for luxury brands, as it lets you increase the cost of your value. 
In other words, if you sell a luxury product and don't currently have embossing or debossing on the packaging, you may want to consider adding that stylistic element. It will help shoppers feel as if your product's cost is more in line with its value. 
How Embossing and Debossing Work
Whether you want to incorporate debossing or embossing into your product packaging, the process will involve creating a custom die. It will also involve using an emboss/deboss machine. The operator will use markers to set up the proper alignment then press the die right into the substrate. The combination of heat and high pressure creates the shape and features. 
Additional Elements
Some packages will also feature spot glass UV, hot foil stamping, or other decorative effects. 
Always Use Vector Art
It is very important to always use vector art for embossing or debossing. That is because vector art will remain proportional and not lose any of its quality as it is moved or resized. 
Try Simpler Designs
Although there are exceptions, it is also smart to stick to simple designs, as designs with gradients or shadows don't necessarily translate well into the 3D texture. 
If embossing or debossing sounds like something you could use, incorporate it into your packaging.