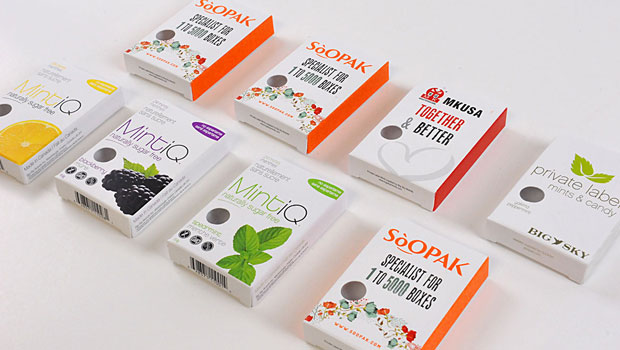 When most companies think of advertising, they picture flashy billboards, online ads, or a commercial on TV. In reality, however, your packaging is one of the best advertisements you will find. This makes it an efficient way to advertise your product as long as you use it correctly. Here are some things to keep in mind to take advantage of this marketing method and boost sales.
The Importance of Packaging in Advertising
When it comes down to it, packaging is one of the most important elements of advertising. This is the only advertisement that every single customer will see. It is also the only part of how your product appears in the store that you have complete control over. You may not know where your product gets shelved, but if the advertisements on it are effective, this won't matter, as you will still see sales.
Packaging Is a Better Ad
If you take some time to think about it, you will realize that investing in packaging that advertises your product makes more sense than a large marketing budget, particularly for small businesses. It is common for new companies, particularly those who are small to medium in size, to struggle with an advertising budget, but using packaging as the advertisement eliminates this issue, as you will be paying for the container anyway. Keep in mind that traditional advertisements bring customers to the store, but it is the packaging that seals the deal. This means that even if you don't have a commercial or billboard, you can use good packaging to attract customers that come into the store in search of another product, effectively stealing your competitors' sales.
Include Your Logo and Brand Image
There are a few key elements that will always need to be included if you want to use your packaging as advertising. You will want to have your product logo on the container as well as your brand name. You should also opt for a color scheme that matches your company and make sure that the entire design speaks to your brand.
Convey Brand Identity
Conveying your brand identity is crucial, especially if you rely on packaging for the majority of your advertisement. If, for example, you want to convey that your product is environmentally friendly or "green," consider including some green in the packaging. Keep your packaging simple with short phrases or words that relate to your product and company image. If you are relying on packaging to spread the word about your brand, include a few sentences about your company somewhere on the back and out of the way. Writing too much will make it seem cluttered, but you can still use the package to introduce your brand and product to consumers.
QR Codes
To further the advertising on your packaging, consider using technology, such as QR codes or even social media icons. Set up the QR code so it will take buyers to your website, where they can learn more about your product, get a special coupon, take advantage of a promotion, or simply see what other items you have to offer. Customers are likely to scan the code, so make the most of it and set up your website to complete this advertising technique.