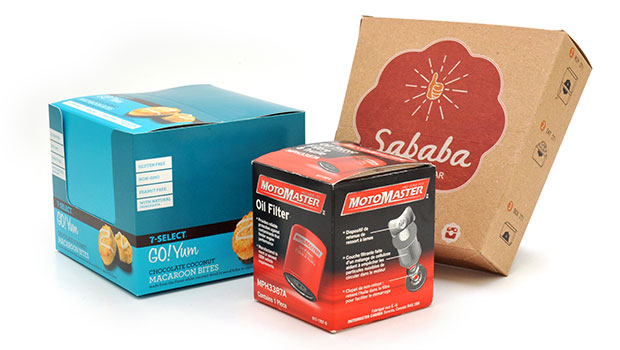 As a business owner, you want to do whatever you can to take advantage of holidays as a way to boost sales. Labor Day is the perfect opportunity for savvy businesspeople to make a profit by offering their customers something unique. A big part of this comes from the product packaging itself. To make the most of Labor Day sales, you should start advertising your product ahead of the long weekend, but you will also want to consider doing a short run of your packaging with a few simple adjustments to help you out.
Make It Patriotic
Labor Day is a patriotic holiday where we celebrate all of the workers for putting in so much time and effort to their jobs. Because of this, giving your packaging a patriotic theme can help boost sales. For Canadian businesses, this means adding a few red maple leaves or images of the Canadian flag. You can even just do a short run where you adjust your packaging's colors to include more white and red. For American businesses, you will want to include the stars and stripes and a heavy dose of red, white, and blue to add that patriotic feel.
Include a "Thank You" Present for Working So Hard
You can use Labor Day as an opportunity to show your clients that you truly appreciate them. Since this is the holiday that we celebrate workers, why not include a small present in your product packaging? Label it as a "thank you for all your hard work" or something similar. This can be an actual present, such as a bonus sample size of your product. Or it can be a coupon for a free item or discount on their next purchase. The second option still gives back to your customers but also helps guarantee your next sale.
Say It's a Limited Edition
Limited-edition branding is always a great method of boosting sales. If customers know they won't be able to get that exact version of a product again in the future, they will hesitate less about buying it or may even buy more. Of course, you don't want to brand your product as a limited edition without making it different in some way. Make sure to indicate that the packaging itself is a limited edition or adjust your product slightly for these Labor Day sales.
Offer a Discount
Labor Day weekend is known for offering great sales and discounts, which is how many stores pull in their extra business. Although this tends to be easier to show on sale signs than the product packaging, there are some ways to use it to your advantage. Consider adding a peel-off coupon to the front of your packaging for a discount. Be sure to note in the fine print that it is redeemable right away. If you want to limit the discount to Labor Day, have the sticker say it is a Labor Day sale and be sure to include the appropriate dates on the coupon.
Remember that the best Labor Day packaging won't have as significant of an impact without proper advertisement, as well.