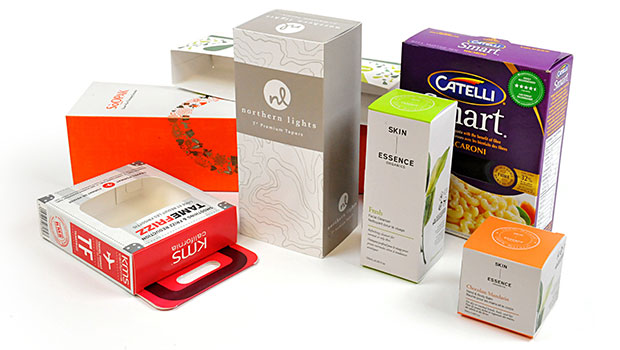 No matter what type of product your company manufactures, you will need packaging in order to sell it. There are many different types of packaging available, ranging from those that wrap individual products in the way you will find them on store shelves to those that are designed for actually shipping the product. In either case, you can easily find a packaging company to create custom packages that meet your needs.
When looking to package their products, most companies tend to focus on such factors as cost, weight, and size. Smaller packages allow more products to fit on store shelves, and that smaller size combined with a light weight means lower shipping rates and savings for the company as well as lower prices for the consumer. Instead of relying solely on these traditional considerations, it is also important to consider the impact that your company's packaging will have on the customer experience.
First Impression
In terms of the physical product itself, the packaging is responsible for making your first impression on the consumer. That is why packaging designers suggest eye-catching designs that will draw the customers' eyes when browsing shelves. In reality, however, the first impression can go much further than this; it also depends on the quality of materials.
If, for example, you choose to package your product in a flimsy cardboard box that easily rips or bends, consumers will probably link your product subconsciously to inferior quality, with some part of them assuming that if you can't spend a few extra cents on sturdy packaging, you may have taken shortcuts when creating the product. Products in sturdy packaging or, even better, with cutouts and intricate designs, on the other hand, show an attention to detail that the customer will experience as signs of a high-quality or premium product.
Ease of Opening
Perhaps the most obvious link between the packaging you select and the customer experience is how easy it is to open. Electronics packaging in particular is known for being challenging to open, and that can frustrate customers. To improve the customer experience, why not opt for an easy-to-open but very sturdy cardboard or similar material with a plastic cutout to show off the product? This small change can dramatically improve the customer experience and make people more likely to purchase your product again in the future.
Clips and Fasteners
When it comes to packaging, sometimes less is more for improving customer experience. This relates to the ease of opening with specific attention to fasteners and clips. Smart clothing packagers, for example, will skip the numerous tiny plastic puncture wounds for tags and similar items and instead opt for one or two clips. Even something as simple as finding a way to take a toy secured to its box via five pieces of plastic and reducing these to three locations for the customer to cut can make a significant difference in the buyer's mind. Packaging tricks that improve the customer experience after their purchase, such as ease of opening, may not help with the initial sale, but they encourage repeat sales and positive customer reviews, improving your brand name and its recognition.