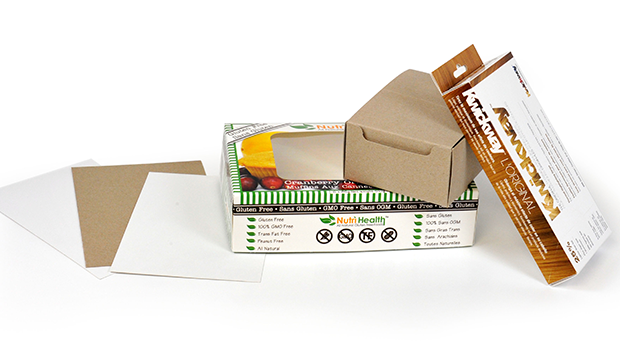 When it comes to packaging your product, it helps to be creative. The more creativity you display — within reason, of course — the more likely your product is to attract the attention of potential clients. Even if they don't end up purchasing it, any time they spend examining your item will give them familiarity with your brand name, helping you with future sales. The creativity can come in the form of unique patterns or your logo on the product packaging, whether it is for shipping a product or displaying it in a retail store. While you can get creative with the package itself, you can also use paper crafting to catch your customers' eyes.
Using Kraft Paper Creatively
Whenever you talk about paper crafting and packaging, kraft paper is bound to come up. This is the standard paper, typically brown, that is used for packaging items, particularly in bags and envelopes. You will even find kraft paper on boxes, and this term simply describes any paper made from wood pulp via the kraft process. Luckily, it is affordable and environmentally friendly, making it a popular packaging choice. The good thing about kraft paper is that although it is typically brown, you can also get creative with it and purchase it in a range of colors, such as those complementing your company logo or the product within your package. As with other packaging materials, you can also have information or your logo printed on it to fuel your creativity.
Cutouts and Printing
One great way to use paper crafting to dress up your packaging is to use it to create various cutouts or even print on it. Whether the paper you are using is standard paper, kraft paper, or tissue paper, you can have your company name or logo printed on it. To truly dress up the product, consider printing the product's name on the paper within the package. If to you paper crafting refers to making creative shapes out of the materials, then there are plenty of options for that as well. Depending on your product, you can make a cutout or plastic insert/window on the package in the shape of a star, heart, circle, square, or any other item. Any packaging company with customization options should let you do this. If you opt for a window insert on your packaging, consider placing paper crafting related to the product immediately behind it for a unique and colorful appearance.
Cushioning Fragile Items
Paper crafting is also a great way to find inspiration when trying to fill up empty space in your package. If, for example, you have a very small product, you won't want the packaging to be under an inch, even if the product is. You can use some sort of tissue paper or similar paper crafting to cushion the object. This also works well for fragile objects or gift baskets.
Creative Bags
Paper crafting is also the perfect way to dress up products that you sell in bags. You can order a bag from kraft paper or any other material and get creative with printing or cutouts, as mentioned before. You can even add paper crafts, such as origami birds or flowers, to the top of the bag before putting it on the shelf in stores.