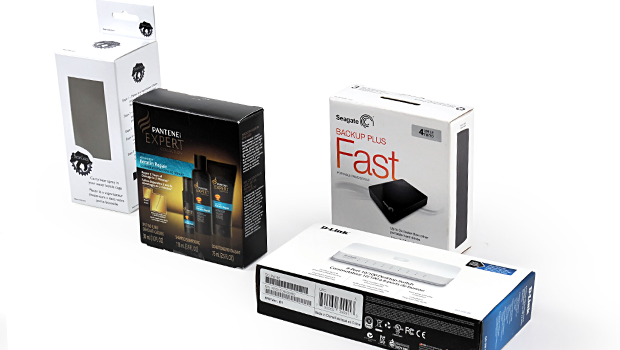 Small packaging runs are ideal for businesses of all sizes. Both small and large businesses can benefit from trying out a packaging design and method before deciding to stick with it. Small businesses in particular notice the advantages of having to pay less initially, making it easier to fit customized packaging into their budget. Your first small packaging run will be a test to some extent to find out what works for your business and whether you have selected the right company, but you can do some things to improve the results of the run.
Sizing the Run
The ideal size of the first small packaging run will depend on your type of business and how often you send out products. The definition of a small run for packaging will vary greatly between packaging companies, but most consider it to be a minimum of several hundred orders, and almost all will put a small run at a number under 1,000. Generally, a run of around 500 will be ideal if you have a small business, as this will be enough packaging to test it out and give you a good idea of how effective it is, but it won't require a huge investment.
Brand Consistency
Depending on the packaging company you go with and your budget, you may not be able to completely customize your packaging. You will always, however, be able to add simple items, such as your logo and company name. Whenever you are doing so, be sure to keep your brand message consistent. This means that you should use the same shape, font, and color scheme for your logo on the packaging as you do on your website or other locations. By doing so, you make it easier for customers to begin linking your logo or color scheme to your company.
Listen to Customers
Even though your first small packaging run will serve as a test to some extent to determine whether your packaging method is ideal, you should still make sure it is the best design possible. To do so, listen to your customers before you even do your first run. Find out what type of packaging they look for, specifically the size and/or shape of the box. Opt for packaging that is effective and meets your customer's preferences, as this will keep them happy, making them more likely to purchase from you again.
Protection and Durability
Although customized packaging is about promoting your business, it still needs to serve the primary function of packaging: protecting your product while it is transported from you to the customer. To achieve this goal, be sure that you opt for a company that uses quality materials that are able to hold up to your product. A flimsy box, for example, may be cheap, but it will be less than ideal for shipping a fragile or heavy product. Most packaging companies will have several different options for boxes, so you can select a sturdy one that is the right size for your product. You also need to keep in mind whether you will need extra room for bubble wrap or other padding.
For more information on our custom packaging options, call us today at 1-855-766-7225 and we would be happy to provide you with further details on our services and the benefits of custom packaging itself.