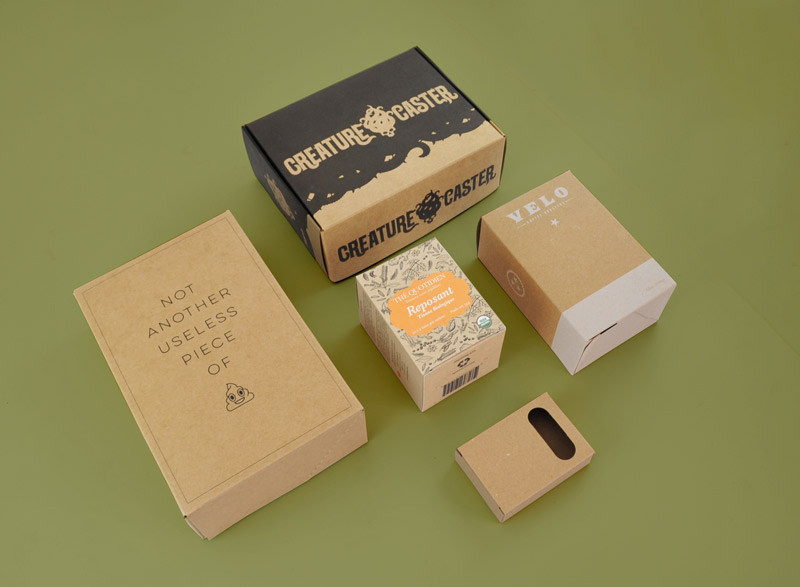 There are some things in our life, which are way too important to go unnoticed and yet we somehow manage to do it. Such is the story of a gable box! A container which is mostly used to carry food or other items. Do you wonder when you go to McDonalds' that where did this little box of happiness come from? Or how is this meal happy? Well, anything that is inside be it food, or any other material is known by what's printed outside on the box. The gable is the triangular portion of a wall which is present between the intersecting corners of the roof pitches and this is exactly where the idea of gable box has been derived from. This box is made up of cardboard with a base that is square in shape and has a top which is triangular and intersects in such a way that it forms a handle. This handle is attached with two small slits.
A World of Options
Soopak provides you with a range of options for customizing your gable boxes. You have the freedom to choose the color, shape, and size. All goes according to your plan. There is no compromise on the quality of the material used and reliability of the inks with which the designs are made. Soopak offers you a completely customized experience for getting the gables boxes printed for your business. Each and every detail is paid attention to. In addition to this, fonts and images can be printed in accordance with the product.
Caring for the Environment
One thing that you should know is that gable boxes are an exemplary category of packaging boxes. What makes them good for the environment is that they are ecofriendly. With the global warming on the rise, they provide a perfect packaging solution that doesn't stand in the way of achieving a greener world. Gable boxes need to be designed with expertise and professionalism. Therefore, soopak instills proficiency and excellence in every step of the production. We believe that providing our customers with the best is our duty.
The Process
You can choose from the box styles available or create your own dieline which you find as a perfect match for your products. The next step in the process is the CAD sample or a Mockup sample which is an exact replica of your products' dimensions and size. After this, you just need to order online and then wait for the packaging that was only in your imagination until now to come in your hands.
Solution for Your Gift Problems
Gable boxes can be used as an exemplary gift packaging medium. The good part about this is that gifts come in different sizes and shapes and so do gable boxes. Clothes, books, and even other items, which are large in size can also be easily packed within these boxes and in addition to this, can be decorated with strips, ribbon, glitter and wrap paper, ultimately leaving the other person in an awe of the gift. These boxes are the answer to your every gift packaging problem and that too for all occasions.
Packaging the Food
Generally one of the first and foremost usage of these boxes is to carry and pack the food items. The material with which they are made up of is resistant to abrasion and provides a great medium to keeping the edible items safe from the environmental factors. The handle on the top offers flexibility for carrying too. You don't need to worry about the type of food inside. You can even choose the thickness of the boxes from a range of 250 GSM to 550 GSM in accordance with the food items that you want it to be made for.
An Effective Method of Advertisement
The printing on the outside of the box which can be customized for each business serves as a method of promotion. Either it is a food chain or any other brand, all have their own customized boxes. The reason? It is the easiest way to promote the brand. People walking on streets carrying the gable box, or eating right out of it spread the word without even them knowing.
You too can avail the advantages offered by customized gable boxes and that too cost effectively. Contact Soopak today to get a quote and hassle free delivery.