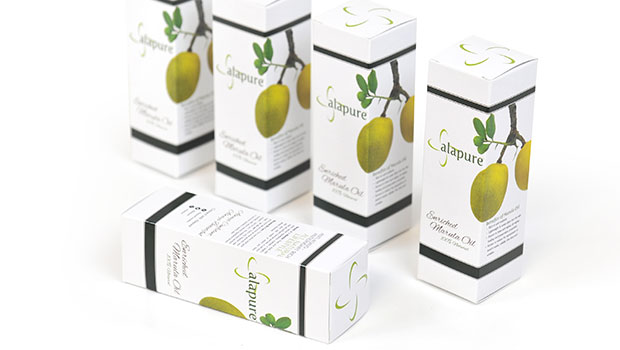 When it comes to creating custom packaging, you want to do more than simply add your company's name and logo to the box or container. Although it may cost a bit more to use packaging special effects, they are well worth the investment in terms of marketing and increased sales, as they are likely to catch the eye of potential customers.
Digital 3-D
Some companies will create a lightweight, weatherproof material that is specifically designed to work with the most common digital printers and creates a 3-D effect. This is a great way to grab your customers' attention, particularly if your product is interactive in a way the 3-D image can display.
Digital Metallic Ink
This type of ink takes the beauty and colors of a standard box or package to the next level. Opting for a metallic ink will make your product more eye-catching, and you can even add in matte or gloss spot varnishes. You can also add some raised embossing to complement the metallic ink.
Foils and Sepia Inks
Depending on the style of your product and the brand image you are trying to convey, the use of packaging special effects, such as foil and sepia-toned inks, can greatly enhance your product. Doing so will give it an art deco motif, and if this is part of your desired branding, the special effects can be an excellent investment.
Foil Covering Shrink Sleeves
Many bottled products, such as vitamins, supplements, and beverages, rely on shrink sleeves for their labels and general advertising. You can actually use many of these other special effects on the shrink labels to make them more appealing, with common options being custom tinting and integrated holographics.
Holographic Film
Another great packaging special effect is a holographic film, which works especially well for taking a plain background to the next level. You can create a double rainbow hologram and then laminate it to complete this effect.
Metallized Film
There are films available that you print a bright metallized image on and then transfer this image onto packaging board to create custom images that are bright and vibrant. It is especially useful for those in the cosmetic, personal care, alcohol, and sporting goods industries. Best of all, the film resists forming heat wrinkles.
Printing and Packaging Lamination
By adding one extra step to the process of creating your packaging, you can improve its durability and visual appearance. Laminating the box will protect the contents by adding a protective coating, and it will also give it a glossy, shiny appearance that looks more professional and is likely to attract increased attention from potential clients. You can also try other types of lamination, including matte lamination, which adds the protective layer and sturdiness but without as much shine. You can even combine it with foil and glitter to add more visual appeal to the package.
Varnishing and Embossing
Many printers create varnishes and embossed surfaces with gloss and matte finishes with low-heat LED lamps, which are safe to use. This process works on almost every type of packaging material, including fabrics, papers, metallic papers, and foil.