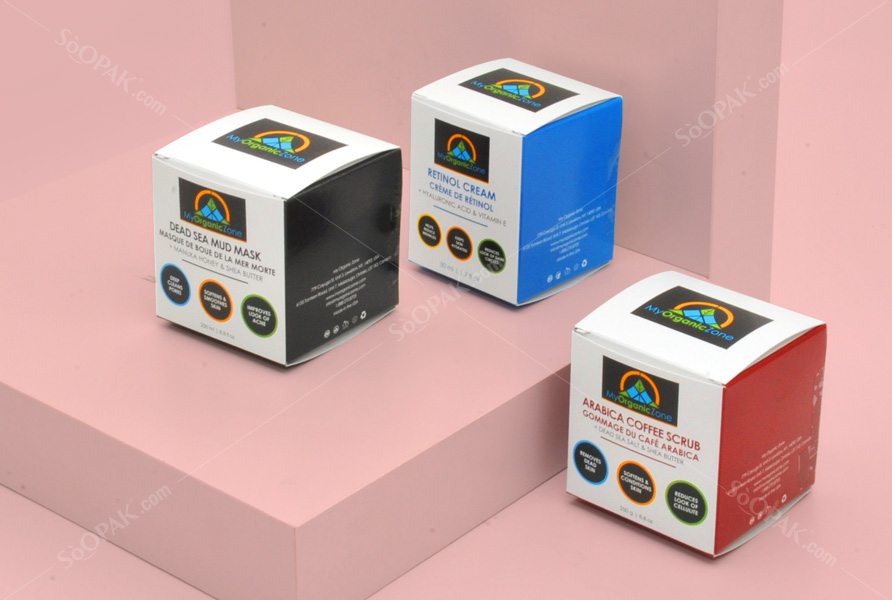 Getting your customers to purchase, like, and then recommend your beauty product to their folks is hard. Designing can help you crack this tough nut well!
We all have seen how people can get crazy with just about every cosmetic product their favourite beauty brand launches. The truth is, building a community of loyal brand ambassadors is not a casual stroll in the park and requires a lot of work. There is a huge emphasis on the importance of cosmetic packaging and why it's a crucial bit for branding.
In an industry as lucrative as the beauty industry, there is an infinite number of competitor brands that spend millions of dollars every year on their marketing campaigns.
For smaller brands, it's easy to get swallowed by high-end companies whose brand names make up their pricing points and are already etched in people's minds.
In order to be a winner in this industry, beauty, and cosmetic brands need to step up their branding game and set themselves apart from big names.
Here are some beauty and cosmetic packaging box tips that can help you in imprint your brand name in consumer minds:
Simplicity and minimalism
People tend to recall what they've seen first by colour, then shape, next symbol, and lastly, the words. Simplistic yet striking packaging design that incorporates great colour combinations can achieve exceptional results.
Remember, minimal designs mean that you omit unnecessary clutter in the package that may confuse the customer.
Use scented and laminated packaging
Laminated and scented packaging with unique aesthetics can catch people's eyes. Adding texture and scent to your product packaging is known to increase sales by 80%.
Add luxurious zing by foil stamping
The use of silver and gold foil stamps can add a lavish effect to the product packaging. Foil stamps add a visual appeal and give a stunning vibe to your products.
Give a haptic appeal
If cosmetic packaging has a haptic appeal, it can greatly influence the buyer's decisions. Texture and embossing create visual complexity by giving a new dimension to your graphic and brand message.
Communicate your brand personality and story through artwork
Your brand story should be your selling point because it is what makes you and your company unique. Coming up with a packaging design that communicates to your audience will enable you to connect with consumers who believe in your ideology and advocacy.
Choose environmental-friendly options
Customers have become responsible for their purchases. They like to invest in brands that make environmental efforts.
Sustainable packaging is the new trend, which means you are taking part in conversing natural resources by designing packaging that can be repurposed or recycled.
Make your logo the focal point
Less is more defines minimalism. Such designs appeal to people because they cancel out overwhelming details. Minimalistic designs that emphasize your brand's logo make your product convincing and attractive.
Don't forget creating an experience
In this digital age, where people are glued to their smartphones and committed to trends, the brand needs to utilize all social platforms to send their message across. Revitalize your presence online with the aesthetics of your products. People will talk about your brand and endorse it like crazy if you are able to nail customer experience with the packaging.