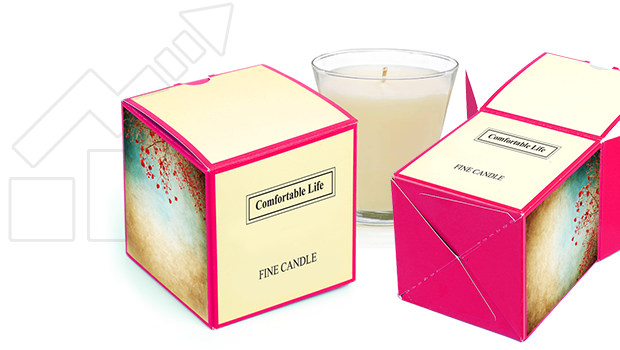 Although most business owners tend to overlook product packaging, it plays a critical role in marketing. Why? Simply because packaging not only protects and describes products; it also creates brand awareness. Whether you intend to change the packaging of an existing product or consider creating packaging for a new one, here are seven tips to help you make your brand the first choice of many customers.
Appearance: You should think of your product as a gift to someone. A product carefully packed shows respect to customers, pleasing the eye and gladdening the heart. But one thing you should bear in mind is that packaging trying to capture everyone's attention usually fails, attracting no one. The best thing you can do is to focus on your target customers, understand their needs and demands, and create packaging that fits their expectations.
Quality and Functionality: Combining high-quality materials and great aesthetics with surprising functionality adds sophistication and value to products. For example, you can turn your products into premium gifts by simply opting for classy packaging alternatives, or you can develop nicely crafted, sturdy packaging that can be used for something else after the product has been consumed. As well, you can select sustainable packaging materials and offer package return service to eco-conscious customers. Regardless of what you choose, it's imperative to stay away from poor-quality materials, faded colors, strange typeface and tacky designs.
Brand: Since your products are your brand ambassadors, packaging shouldn't only represent the products inside, but also your brand. Creating product packaging that includes your company's name, logo and color scheme will allow customers to easily identify your products among others on store shelves. To choose the most appropriate packaging options, a few factors to consider include the message you want to convey, the location of products in stores and your competitors' packaging options.
Shape: It's true that a unique, interesting packaging shape can attract attention, enticing customers to purchase your products. However, most retailers avoid products difficult to store and stock on shelves. Thus, it's advisable to stay away from oddly-shaped packaging that takes up too much space.
Size: You should never try to mislead your customers by making them believe that a product is larger than it actually is. A package can be made to look larger by using solid colors and bold yet simple designs. Opting for standard packaging sizes not only allows packaging experts to use the same product packaging templates, but also gives transporters greater flexibility on pallets – two things that translate into lower packaging and transportation costs for you.
Distribution: Whether your products are moved directly to retailers or distributors is an important aspect that may help you determine the need of a secondary packaging option. If your products will be distributed to a warehouse, a secondary packaging option is usually recommended in order to protect products along with primary packaging from damage.
Durability: Is the packaging alternative you intend to choose durable enough to withstand extensive handling? What about light penetration, potential chemical reactions, flavour alteration and temperature variations? To reduce damage, you must determine products' susceptibility to condensation, temperature, light and physical stress, and then select special packaging design and materials according to these factors.
As a rule of thumb, product packaging should be light, compact and easy to open, with the aim of enhancing the product's appeal and value, while minimizing transport costs and storage requirements. Still don't know what to choose? Don't worry. Short-run packaging experts are here to help you complement your products with the best possible packaging options so that you can achieve incredible results.