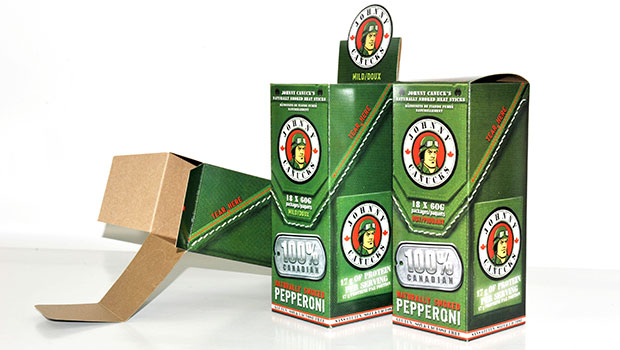 If you sell a product of any kind, then you know that you should take advantage of the holidays to boost your sales. When done correctly, Thanksgiving packaging can help your product fly off the shelves in stores or increase purchases through your website. To make sure that your packaging takes full advantage of Thanksgiving, you want to consider a few different strategies.
Things to Keep in Mind
When adjusting your packaging for the holiday, keep in mind that your brand and the product still need to be recognizable. This ensures that current customers will be able to find your product during Thanksgiving shopping and that new customers who are attracted by your holiday packaging can find your product after the holiday. Don't worry about special Thanksgiving packaging being too costly, either. When working with a packaging manufacturer that specializes in short runs, even small businesses can meet the minimum order requirement to take advantage of this time of year.
Use Fall Colors
The simplest way to gear your packaging toward Thanksgiving without having to make major changes is to incorporate fall colors. Most people typically associate Thanksgiving and the fall in general with oranges, reds, and browns in various shades, such as burnt orange. Work to incorporate these elements into your product's box, and you will have a design that boosts sales throughout the entire season, not just Thanksgiving. You can keep the font, text, and images on your package the same but change the color scheme or simply incorporate these colors on a smaller scale. Consider what would best appeal to your target audience.
Incorporate Thanksgiving Symbols
If you are feeling more adventurous and truly want to incorporate the Thanksgiving theme into your product, add some symbols or images associated with the holiday to your product. Leaves that are changing colors be a simple option, or you can pick a Thanksgiving-specific symbol, like a turkey or a cornucopia. Take some time to think about your product and the people who typically buy it. Figure out which of these symbols would appeal to them, and let your creativity flow.
Make It a Special Edition
A great way to make sure that your Thanksgiving Day product packaging truly flies off the shelves is to advertise it as a limited edition or a special edition. If customers know that a product will only be available for a short time, they will feel pressure to try it right away instead of putting off making the purchase. If you sell candy, for example, make it in fall colors during Thanksgiving. If you sell candles, add a limited edition pumpkin scent. Potential clients will be drawn in by the limited edition, but once they realize how great your product is, they will buy your regular items as well.
If your design team can't figure out how to turn your product into a special edition version for Thanksgiving, try to market it as a key part of the holiday celebrations. If you sell alcohol or packaged food items, include some Thanksgiving-inspired recipes. Candles can be marketed as a way to make your home smell like the holidays for your party. Every item has an angle to take; you just have to find it.