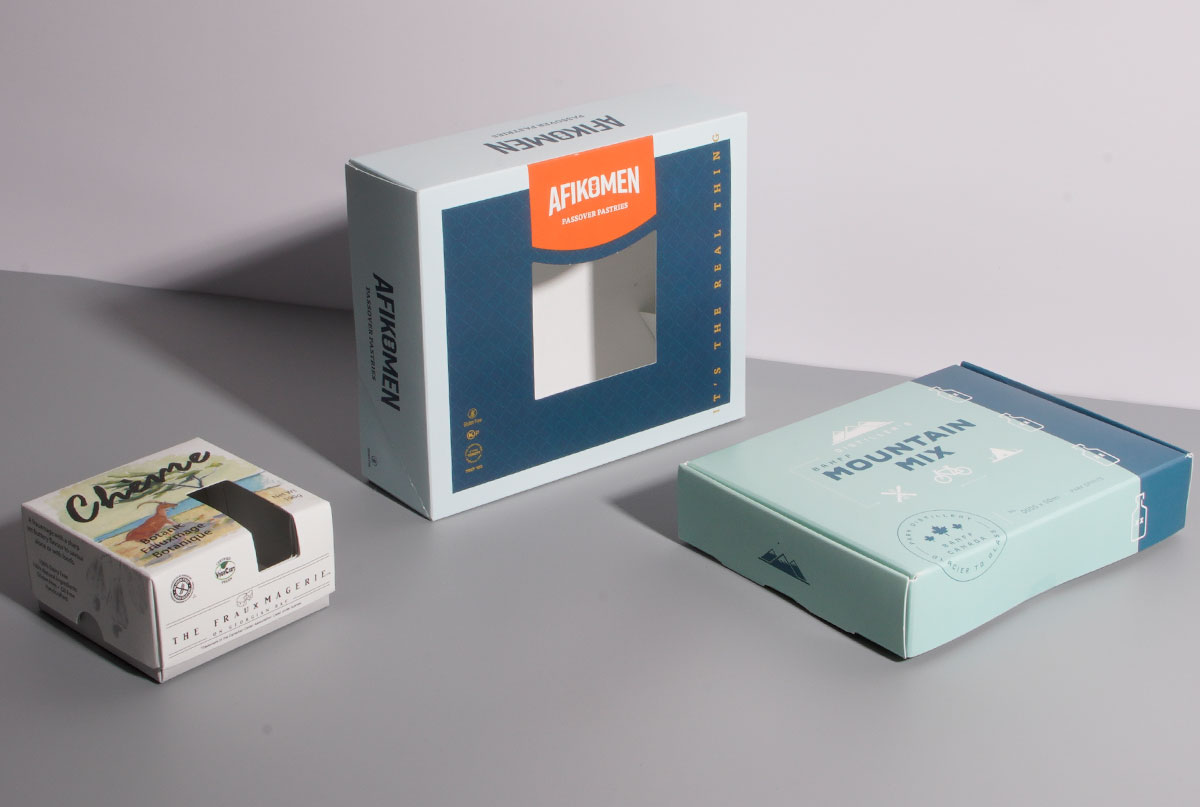 Creating product packaging that flies off the shelves can seem overwhelming or expensive, but it doesn't have to be. There are a surprising number of easy, affordable ways to upgrade your product packaging design. Take a closer look at some options to consider for your packaging.
Foil Stamping
You may also see foil stamping referred to as foil printing or hot foil stamping. This is when you add foil to another packaging material to improve its appearance. The process typically involves a combination of heat and pressure. Metallic foils are particularly popular, including silver and gold.
The process of foil stamping is very similar to engraving, as it uses pressure to adjust the paper. The packaging manufacturer will create metal plates for each of the foils. Each of these metal plates or dies is heated, then applied. This seals the foil onto the packaging material. If there are multiple pieces of foil stamped on a single packaging, each one is applied separately.
Embossing
With embossing, you physically raise part of the surface of your packaging. This process involves using a personalized die and pressing it into the material. While most people think of single-level embossing, you can actually use a die with several levels to create multi-level embossing.
Debossing
Debossing is the opposite of embossing. It will create a depression or imprint in the material that sinks into the product packaging. The process of debossing is also done with a metal die. Embossing and debossing are especially popular for making logos pop on the packaging.
Die Cuts
Die cuts refer to when you use a special die to cut out various parts of the packaging. This is what produces openings or windows in packaging. It can be a great way to personalize the exterior of packaging, especially when combined with transparent material. It is also great for inserts, especially those that cradle the product in place within the box.
Window Patching
Window patching goes hand-in-hand with die cut. With this technique, you place a thin plastic film over the die cuts you have placed in boxes. This way, customers can see the product, and there is no risk of accidentally damaging the product in transit. Window patching and die cuts are very common in high-end product packaging. They can also be useful on products that you want the customer to clearly see from outside the packaging. An alternative to a die cut and window patching is to just include an image of the product on your packaging, which is what most companies do.
Conclusion
There are plenty of ways to make your product packaging stand out. When you order a mockup or boxes from your packaging manufacturer, they should go over all the options with you. Choose how to upgrade your packaging based on your target audience and competition, as well as your product. For example, any of the above enhancements can help create a more elegant or high-end feel for your product. When in doubt about what methods to use, consult a packaging expert for their opinion on the kind of packaging that works best for your business.